Building innovative cities: the role of ICT – 21 May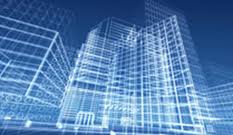 The second day of the FIABCI World Congress will be devoted to the topic Cities & Technologies.
After an opening entitled The mission of architects by Zhang Yue, the famous Chinese billionaire renowned for having built a 30-storey building in two weeks and who is the key person behind Sky City, the future highest tower in the world, professionals will benefit from a panel session.
How can your management systems be improved? What are the future tools for real estate management? Here are a few of the topical issues to be discussed during the half-day on Cities and Technologies, and especially during the debate with the following participants:
Pooran Desai – Co-founder BioRegional & International Director One Planet Communities
Rüdiger Fritsch – Lawyer, Krall, Kalkum & Partner GbR
Zhang Yue – Chairman, BROAD Group
Adrian Joyce – Secretary General of EuroACE
Wolfgang Feist – Founder, Passivhaus Institute
Martin von Hauff – President, FIABCI World Council of Managers
Six workshops will be held on topics that include:
•    Democratization of data: Unlocking the value of Industry, vyzVoice
•    Buildings like Trees, Cities like Forests – the First Cradle to Cradle Country, Prof. Dr  Michael Braungart
•    BIM strategy in practice, CRP Henri Tudor
•    BIM in Luxembourg: case study and discussion, CRP Henri Tudor / Neobuild
•    Introduction to the Luxembourg professional real estate market. Reasons to invest in the exciting European market, Jones Lang LaSalle
•    Using sustainability to reduce financial risk and enhance returns – experience from around the world, One Planet Communities.
More information about the programme
Focus on Zhang Yue, Chairman, BROAD Group
Zhang Yue, Chairman and President of BROAD Group, was born in Changsha in 1960 and graduated in 1980 with a college degree in fine arts, working as a teacher and librarian. He founded BROAD with 3,000 USD in 1988. Ever since its inception, he has had an innate passion for creative thinking and technology. He has obtained over 200 patents for his inventions, for example:
1989: a pressure-free hot water boiler
1992: non-electric air conditioning
1999: a cooling, heating and power (CHP) system
2005: air purification technology with electrostatic cleaner
2007: heat recovery fresh air unit technology
2009: a factory-made sustainable building (BSB)
Each of his inventions has revolutionised each industry involved, making BROAD a globally recognised technological leader.
Facing the imminent situation of climate change, Zhang Yue dreamed of his non-electric air conditioning to completely replace the electric one, thus saving a large amount of energy. However, Zhang's greater dream is to popularise BROAD sustainable buildings worldwide, for its energy efficiency is five-times better than in conventional buildings. In 2011, Zhang Yue was honoured with the 'Champions of the Earth Award' by the United Nations Environment Programme (UNEP).
Focus on Pooran Desai, Co-founder of BioRegional & International Director of One Planet Communities
Pooran studied at Oxford University and Cambridge University before co-founding environmental organisation, BioRegional in 1994. BioRegional is now an international network with offices in the UK, Canada, South Africa and Australia.
He has worked in sustainable farming, forestry, recycling and eco-housing. In 1998, he formed the partnership to construct Beddington Zero (fossil) Energy Development (BedZED), the UK's foremost eco-village development where he lives and works.
In 2002 he coined the term 'One Planet Living'. He has led BioRegional teams creating sustainability action plans for major mixed-use projects, including Mata de Sesimbra in Portugal and Masdar City in Abu Dhabi. One Planet Communities includes Hollerich Village in Luxembourg proposed by the Schuler Group.
In 2004, Pooran was awarded an OBE by the Queen for services to sustainable development and in 2007 was made an honorary fellow of the Royal Institute of British Architects.
Lear more about our guest speakers here
---