Be inspired: meet innovation!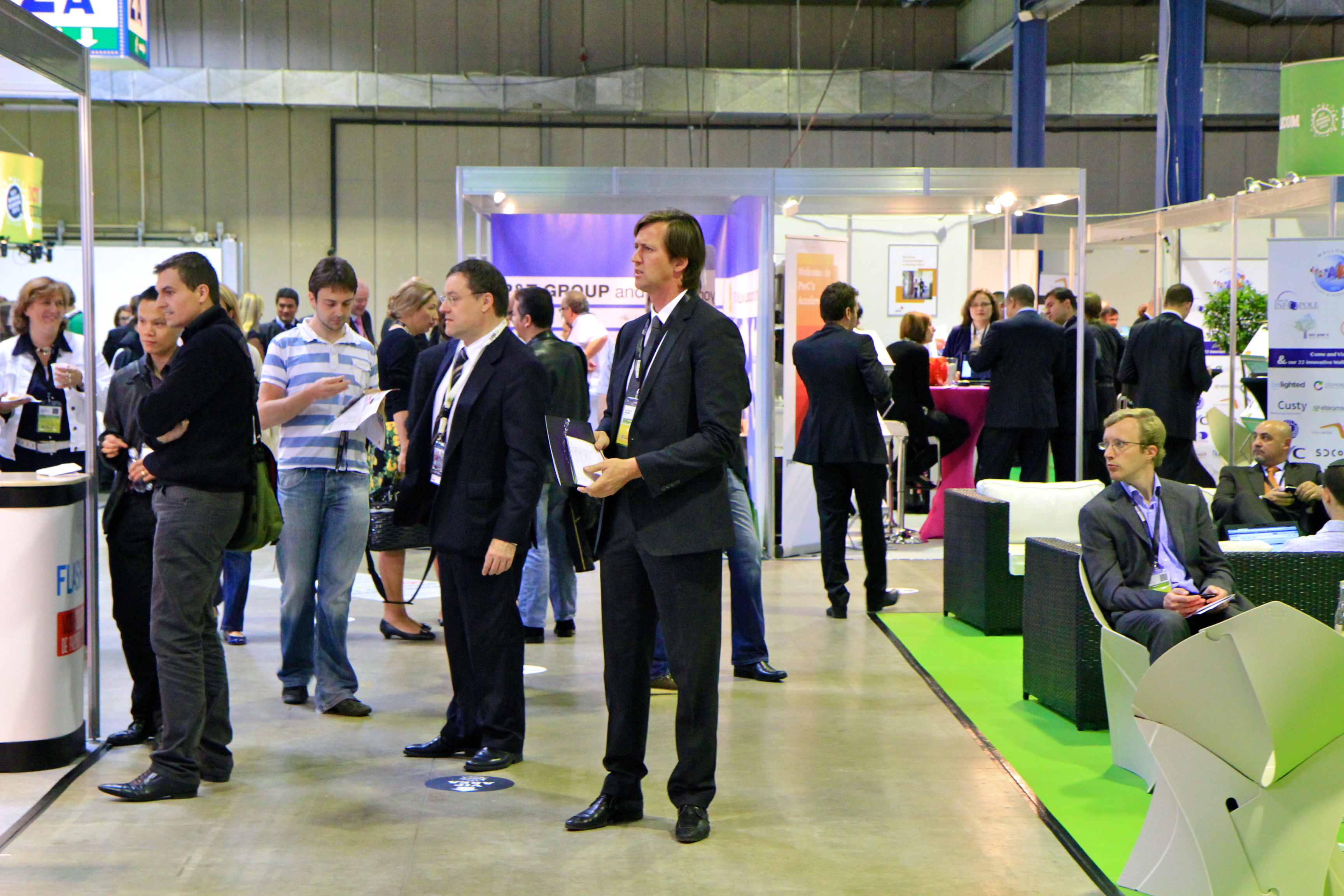 In between two conferences, you will have the opportunity to stroll through the exhibition zone and discover young companies with brand new ideas and innovative products to present.
Here's a foretaste of what you can expect to meet:
Airboxlab – stand ST3
This company has created a unique and disruptive way of monitoring your indoor air pollution with a smart device embedding environment sensors, pushing alerts and actionable advices. Based on predictive analytics, the device provides prediction, thereby helping users to improve their indoor air quality.
popularc – stand ST7
popularc.com is the German online solution for crowdsourced architecture and design services.
With our service, everybody can start a creative competition for an architectural interior design, landscape or art project – anytime and anywhere.
Once you have launched a project, the creative crowd submits a variety of ideas for you to choose from. As a client you fix the award money, duration of the competition and the winner of the contest.
As a Creative you can submit your ideas to potential customers all over the world and if your design is the lucky one, you even get paid! You can build an audience and even a profitable career with us. 24/7 – wherever you are.
Improving or even changing the way Clients and Creatives interact with each other is one of our main goals, as well as retrieving creativity and innovation worldwide.
'Open Innovation' and 'Open Architecture' with the help of the Crowd are the keys to a better environment.
Lifelife – ST6
This is a marketplace and a crowdsourced real estate broker that connects landlords and homeowners directly with tenants and buyers!
Because of the extensive information on the housing market available, the market is now ready for a service that makes it easy and reliable to sell or to lease a home by oneself!
This is why Lifelife was created. With a unique and scalable concept, it provides the most common real estate broker services through crowdsourcing and open data. All apartment listings are verified, curated and highly visual!
It has just launched its closed beta version in Berlin and it will refine its upcoming services before opening up for the whole Germany in the autumn. It aims to operate Europe-wide within the next two years.
Grid Design – stand ST4
What is Grid Design? It stands for an idea of project development and communication through 3D technology and the pursuit of innovation and exploring new horizons. A company which focuses on high-quality and reliable production of 3D illustrations, animation apps, and 3D prints, thus creating real sensations of virtual space.
Discover other start-ups that will be represented at the World Congress here
---