FIABCI 65 supporting SOS Children's Villages in Haiti
A part of the funds collected through the FIABCI 65th World Congress will be granted to the Luxembourg association SOS Villages d'Enfants Monde to support the construction of a multipurpose playground located near the SOS Children's Village Santo in the Northeast of Port-au-Prince (Haiti).
Haiti
The country, heavily struck by the earthquake in 2010 and the hurricane Sandy in 2012, currently suffers from a large outbreak of cholera. 600,000 Haitians endure severe food insecurity and 100,000 children under 5 years suffer from acute malnutrition.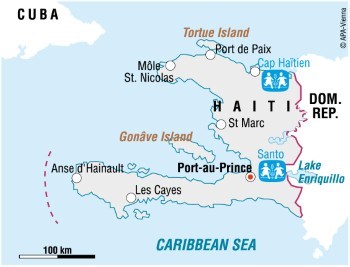 SOS Children's Villages in Haiti (active since 35 years)
3 Children's Villages
4 Schools
4 Youth Facilities
2 Training Centres
6 Social Centres with Family Strengthening Programmes
Mission of SOS Children's Villages
The worldwide organisation works for children who are orphaned, abandoned or whose families are unable to care for them. The children are thus given the opportunity to build lasting relationships within a family.
The family approach in the SOS Children's Villages is based on four principles:
Each child needs a mother, and grows up most naturally with brothers and sisters, in their own house, within a supportive village environment.
The organisation also ensures that children receive the education and skills training they need to be successful and contributing members of society.
Facilities and programmes are established aiming to strengthen families and prevent the abandonment of children.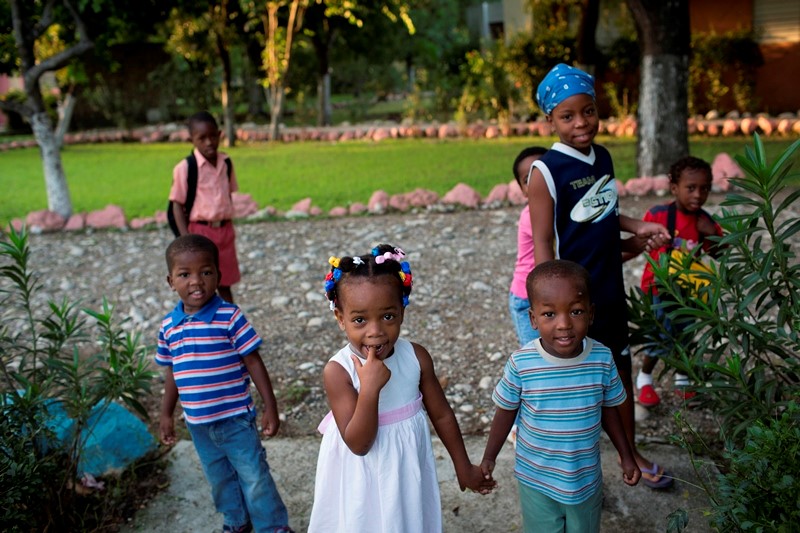 Boys and girls walking hand-in-hand through the garden of the SOS Children's Village of Santo / Port-au-Prince
The playground of Santo / Port-au-Prince (Haiti)
The multipurpose playground located near the SOS Children's Village Santo in the Northeast of Port-au-Prince, shall be open to 180 children living in the SOS Children's Village Santo and around, 1,300 children of the 2 SOS Schools and young people in the neighborhood.
The playground serves as well as basketball field (with stands) and as a recreational greenspace (with swings and slides). Social and cultural activities (concerts, theatre plays, meetings and events) can take place there, too.
The beginning of the construction is foreseen for the third quarter of 2014.
2014-03-26_FdP_Haiti-Playground_EN
Additional information on the project is available on FIABCI 65th World Congress website here
If you wish to support this project, please visit the following page: https://www.sosve.lu/fr/soutenez-nous/faites-un-don
SOS Villages d'Enfants Monde
SOS Villages d'Enfants Monde is a Luxembourgish association, which belongs to SOS Children's Villages International, the worldwide federation of SOS Children's Villages associations.
A non-denominational, non-governmental organisation, it is dedicated to helping orphans and other abandoned and destitute children in 133 countries. Over 74,000 children have found a new home in the 545 SOS Children's Villages and the 402 SOS Youth Facilities while over 7,900 young people benefit from 200 specific programmes. With 624 SOS Social Centres it also helps over 442,000 people – mainly children and their families – through Family Strengthening Programmes providing material, psychological and educational support. 74 SOS Medical Centres are open to help the local populations. Over 145,000 children and young people receive an education through 182 SOS Schools, 222 SOS Kindergartens and 54 SOS Vocational Training Centres.  Last but not least, SOS operates today 16 emergency programmes in regions where the organisation is active.
In operation for 40 years, SOS Villages d'Enfants Monde has drawn upon the support of Luxembourg's Ministry of Foreign Affairs / Directorate of Development Cooperation and the generosity of its many donors, sponsors and friends to undertake concrete projects.
These include the construction of SOS Children's Villages, schools, kindergartens, social and medical infrastructures as well as Family Strengthening and emergency aid programmes. In 2013 the Luxembourg association supported 11 SOS Children's Villages, 27 Family Strengthening Programmes, 10 educational programmes and 5 emergency programmes (Mali, Syria, Niger, Haiti, Philippines) benefitting more than 47,000 beneficiaries.
Furthermore, development education is also one of its strategic pillars – and the organisation is dedicating special attention to raising awareness about development issues and child rights in educational and extra-curricular facilities as well as among the public.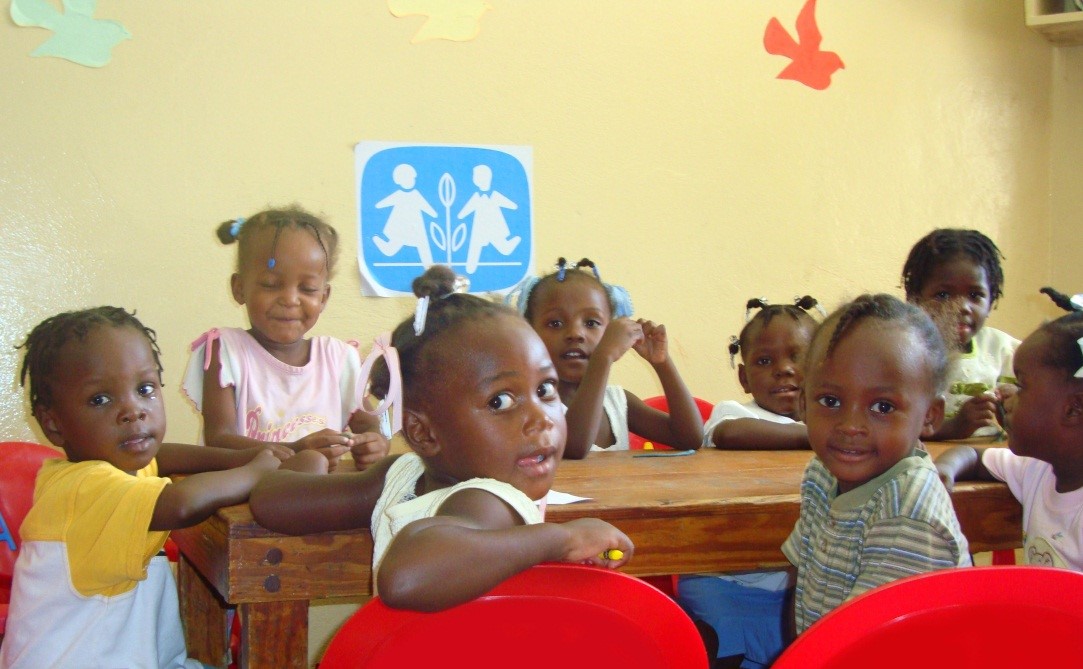 The SOS Children's Village of Santo / Port au Prince allows children to develop from an early age
---