Charity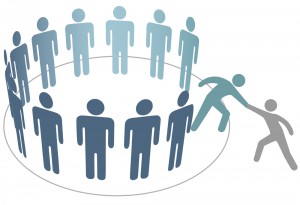 A part of benefits will be granted to a charity organization : SOS Children's Villages

The Luxembourgish association SOS Villages d'Enfants Monde is a nondenominational NGO and part of the worldwide federation SOS Children's Villages working in 133 countries to support families and help children at risk grow up in a loving home.
In a world filled with poverty, violence, and injustice, the greatest victims are often children. For more than 60 years, the organization has worked with partners in each community to either help families care for their children or to provide an alternative, for instance an SOS family, in which the love of a carer is essential. Everything is based on the best interests of the child, and each has an individual development plan. Focus is put on the care, health, education and general development of each individual child.
Since its creation in 1974, SOS Villages d'Enfants Monde in Luxembourg has been able to support many projects in developing countries. This work was made possible by the generous support of the Luxembourgian Ministry of Foreign Affairs and many donors, sponsors and friends.
Currently, the association supports 9 SOS Children's Villages, 27 Family Strengthening Program, 2 nutritional programs, 10 educational programs and 4 emergency relief programs helping more than 16.000 children, youth and adults. Furthermore, development education is a strategic pillar and special attention is given to raising awareness about development issues and child rights in educational and extra-curricular facilities and among the public.

The funds donated through the 65th Fiabci World Congress will support the Luxembourgish association SOS Villages d'Enfants Monde and finance the construction of a multipurpose playground located near the SOS Children's Village Santo in the Northeast of Port-au-Prince (Haiti). If you wish to support this project, please visit the following page: https://www.sosve.lu/fr/soutenez-nous/faites-un-don
More information about the project proposal:Haiti playground
---