Exhibition area: visit the company stands – Part 2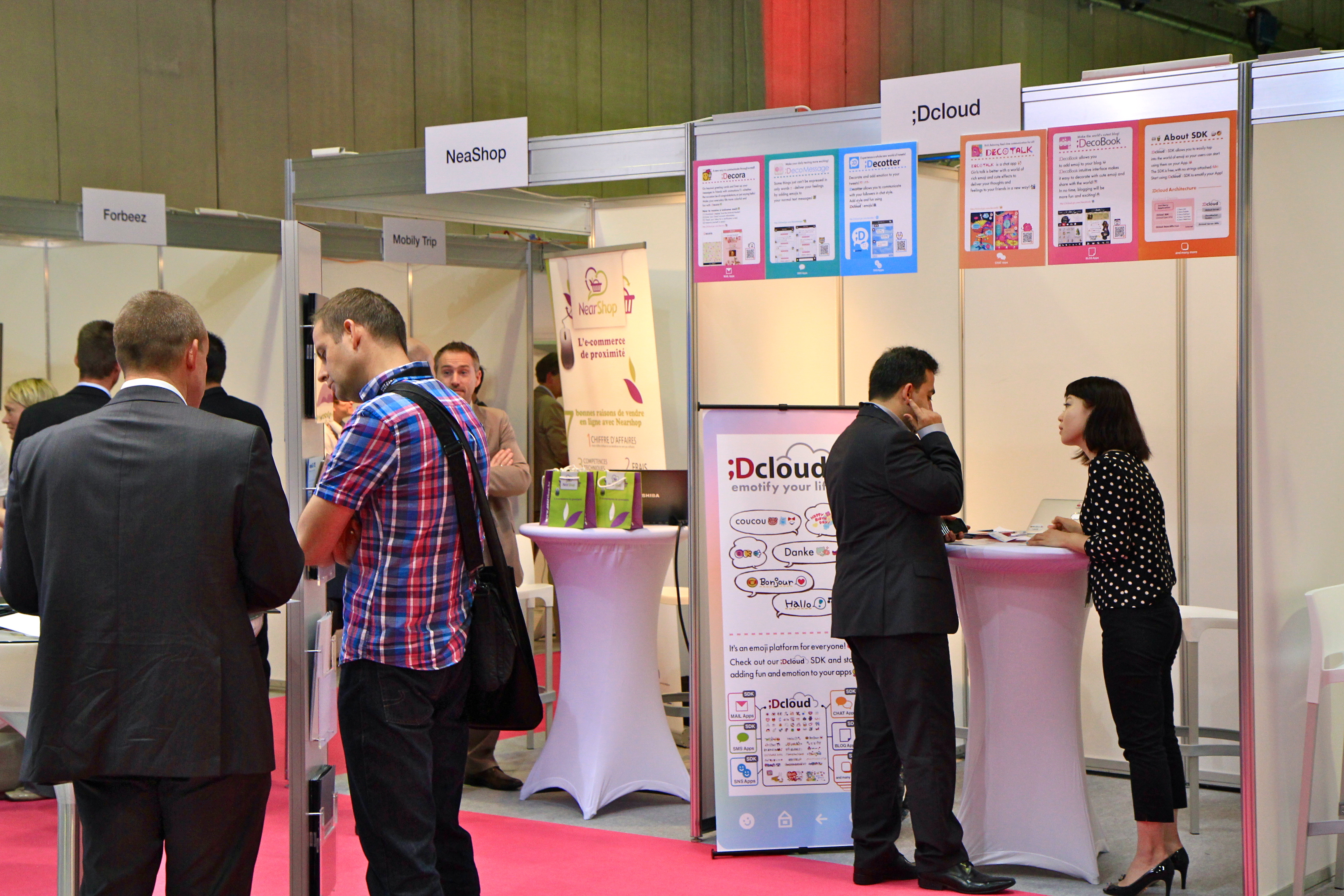 Two weeks ago, we revealed to you the first eight stands in the exhibition area of FIABCI 65th World Congress. This week, we can tell you about eight more.
Indeed, this event not only provides you with elitist conferences and debates but also offers you expert views and great business opportunities. Seize the opportunity to meet these companies and interact with their representatives.
Cushman & Wakefield – stand: SI4
Cushman & Wakefield is the world's largest privately held commercial real estate services firm. The company advises and represents clients on all aspects of property occupancy and investment, and has established a preeminent position in the world's major markets, as evidenced by its frequent involvement in many of the most significant property leases, sales and assignments. Founded in 1917, it has approximately 250 offices in 60 countries, employing more than 16,000 employees. It offers a complete range of services for all property types, including leasing, sales and acquisitions, equity, debt and structured finance, corporate finance and investment banking, corporate services, property management, facilities management, project management, consulting and appraisal. The firm has nearly $4.0 billion in assets under management globally.
Neobuild – stand: SI12
Founded in May 2011, Neobuild is the one and only Technical Innovative Cluster for Sustainable Construction in Luxembourg. Neobuild was created by the Council for Economic Development and Construction (CDEC) in the Grand Duchy of Luxembourg, as a private sector initiative designed to promote research, development and innovation (RDI) in the sustainable construction industry.
As the first cluster of this kind, Neobuild aims to become the platform for the emergence of innovations, by being the support for SMEs' development and their setting up in Luxembourg and the Great Region area.
This initiative is supported by the Ministry of Economy and Foreign Trade of Luxembourg.
KPMG – stand: SI9
KPMG Luxembourg is recognised for delivering high quality services, leveraging on a local team of more than 100 real estate experts. Our people in Luxembourg work closely with KPMG's global Real Estate network and have access to the latest trends and know-how. To respond to the rapidly evolving real estate market, we have put in place new models to better serve the expectations and needs of our clients, both now and in the future:
•    Our European Investment Management Regulatory Center of Excellence based in Luxembourg offering a regulatory watch service, Regulatory Scout
•    Independent audits providing reliable information to companies' stakeholders
•    Tax services, which have attracted both local and international awards, including our Worldwide Competence Center and Global VAT Refund Automated Service
•    Advisory services, including KPMG Racer, regulatory compliance, valuations, restructuring, risk reviews, business improvement services and our corporate Health Check program, K-Check
•    Accounting, including consolidation and corporate services
Anticipating the next lasting trend is as crucial as excelling in operations today. Companies with one eye on the future consistently outclass their competitors – we want to help our clients to be these kinds of forward-thinking companies.
Loyens & Loeff – stand: SI14
Loyens & Loeff is an independent full-service law firm which specialises in providing legal and tax services. Over 900 attorneys, tax lawyers and civil law notaries work together in five Benelux offices and eleven other offices located in the major international financial centres in Europe, the US, the Caribbean, the Middle East and Asia. This collaboration within a single firm creates synergies and increases efficiency to resolve our clients' issues.
Internationally, Loyens & Loeff is a highly regarded adviser on real estate law, tax law, corporate law, M&A, financial law and capital markets, cross-border financing, private equity, insurance, European law, regulatory law, VAT, employment taxes and employment law. The extent of our legal resources, the breadth of our skills and experience and our commitment to our clients' interests have contributed heavily to the global success of our firm.
INOWAI (Property Partners) – stand: SI6
Created in 1999, Property Partners is the main player on the Luxembourg real estate market in the office, retail and industrial building sectors. The company offers a complete range of quality services: search for premises, investment consulting, management, property assessment, preparation of real estate strategies. The company includes four associates, and approximately 40 employees. Founded by real estate professionals, its know-how has led to many distinctions including the prize for the 'best real estate services in the Grand Duchy of Luxembourg', awarded by the International Real Estate Federation (FIABCI) in 2010. Property Partners began its international expansion in 2011, opening subsidiaries in Brussels, Belgium and in Metz, France.
PwC – stand: SI5
PwC Luxembourg offers a wide range of tailored business solutions to both international and local real-estate and infrastructure professionals, including tax, assurance, accounting, corporate finance and advisory services. In addition, PwC provides specialist advice on corporate sustainability, our cross-competencies' team of engineers and financial experts being particularly proficient in assessing the long-term competitiveness of portfolios.
PwC Luxembourg employs around 2,300 professionals from 57 different nations.
Across the PwC network, 184,000 people in 157 countries share their thinking, experience and solutions to develop fresh perspectives and practical advice.
Paul Wurth – stand: SI8
With about 1,600 highly-skilled staff and 26 entities across the world, the Luxembourg-based Paul Wurth Group is today one of the world leaders in the design and supply of technological and environmental solutions for the iron making industry.
Relying on its ability both to manage major industrial projects and to have an unparalleled technological expertise, Paul Wurth also offers tailor-made and competitive service packages in the field of civil construction and infrastructure projects. Driven by its entrepreneurial spirit, our Civil & Environmental Engineering department is dedicated to creating excellent buildings and infrastructures which meet your needs and boost your business or activities.
Multidisciplinary and multilingual teams, consisting of qualified architects and engineers of all disciplines, from various educational, cultural and professional backgrounds, are advocating an integrated approach at all implementation stages under the guidance of highly experienced project leaders.
The assets of Paul Wurth:
•    international presence
•    experienced project management
•    innovative engineering capacities
•    integrated design approach
CRP Henri Tudor – stand SI11
We are a research centre that focuses on innovation within companies. Our objective is not to conduct research for the sake of research, but to make a significant contribution, by means of a scientific approach towards innovation, to increasing the competiveness of the Luxembourg economy in which the construction sector forms one of the main pillars. Therefore, we work closely with all of the key players in the sector: clients, designers, construction companies, manufacturers, etc.
In order to meet the needs of the construction sector and to be able to propose global solutions, we have developed an innovation programme in which we mobilise all of our scientific and technological skills in an interdisciplinary manner. The CONSTRUCTION programme is aimed at the key players in construction, focusing on the following topics:
• improvement of processes in construction projects
• new communication tools for construction projects
• sustainable construction
• new construction materials
Learn more here
---