Finance & Tax – 21 May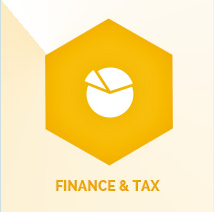 Luxembourg is a key player in international finance. Considered the number one  European investment funds centre and number one private banking centre in the eurozone, as well as the place of choice for life insurance and reinsurance companies, Luxembourg offers a wide range of services to international customers.
It is a leading European domicile for investments in international real estate and it can count on a business-friendly and highly tuned legal and regulatory framework.
A half-day will be dedicated to the topic Finance & Tax to enable you to learn more about Luxembourg's skills and know-how in the field of financial services and products, as well as understand the topical issues faced by the sector.
More than 1,000 investors from more than 50 countries looking for corporate and private financial solutions such as real estate funds, family offices, private banking or due diligence are expected to attend. They will have the opportunity of benefiting from expert conferences and debates.
Nicolas Mackel, CEO of LuxembourgforFinance will open the afternoon before handing over the stage for a professional forum, Thinking critically about valuation. It will enable the audience to be updated on regulations and transparency policies. To address this core topic, we will have the pleasure of welcoming Serge Krancenblum, president of the Luxembourg Association of Family Offices together with Terry Dunkin, President, World Council of Experts, FIABCI. This discussion will be moderated by John Howell, Editorial Director, OPP Media.
The day will end with two workshop sessions (5 & 6), providing an opportunity to exchange views and discover the latest trends. Among the topics to be addressed:
•    Luxembourg, the hub for Real Estate investment structures, SGG
•    Luxembourg's response to Real Estate trends, KPMG Luxembourg
•    Luxembourg: Leading European domicile for Real Estate Investment Funds, LuxembourgforFinance,
•    Luxembourg, AIFMD ready for your Real Estate structures,;
•    Negotiation of Luxembourg Real Estate deals: tricks, traps and legal points of attention, Baker & McKenzie
•    Real estate practice in the Benelux: overview of the financial, tax and other aspects of a Real Estate transaction, Loyens & Loeff
Find out more information about the program here
---